Turning cold hard facts into marketing magic
the challenge
To claim share in growing sunbelt markets, MagicPak sought to get noticed and win specification with a new group of architects and developers.
our process
The whole-building benefits were buried in engineering speak, which meant they were easy to overlook. Our team dove deep to uncover audience triggers, then reframed the MagicPak story to put those insights into action.
we delivered
A laser-focused marketing strategy with unique positioning and visuals designed to connect with the target audiences, all proven with extensive validation research.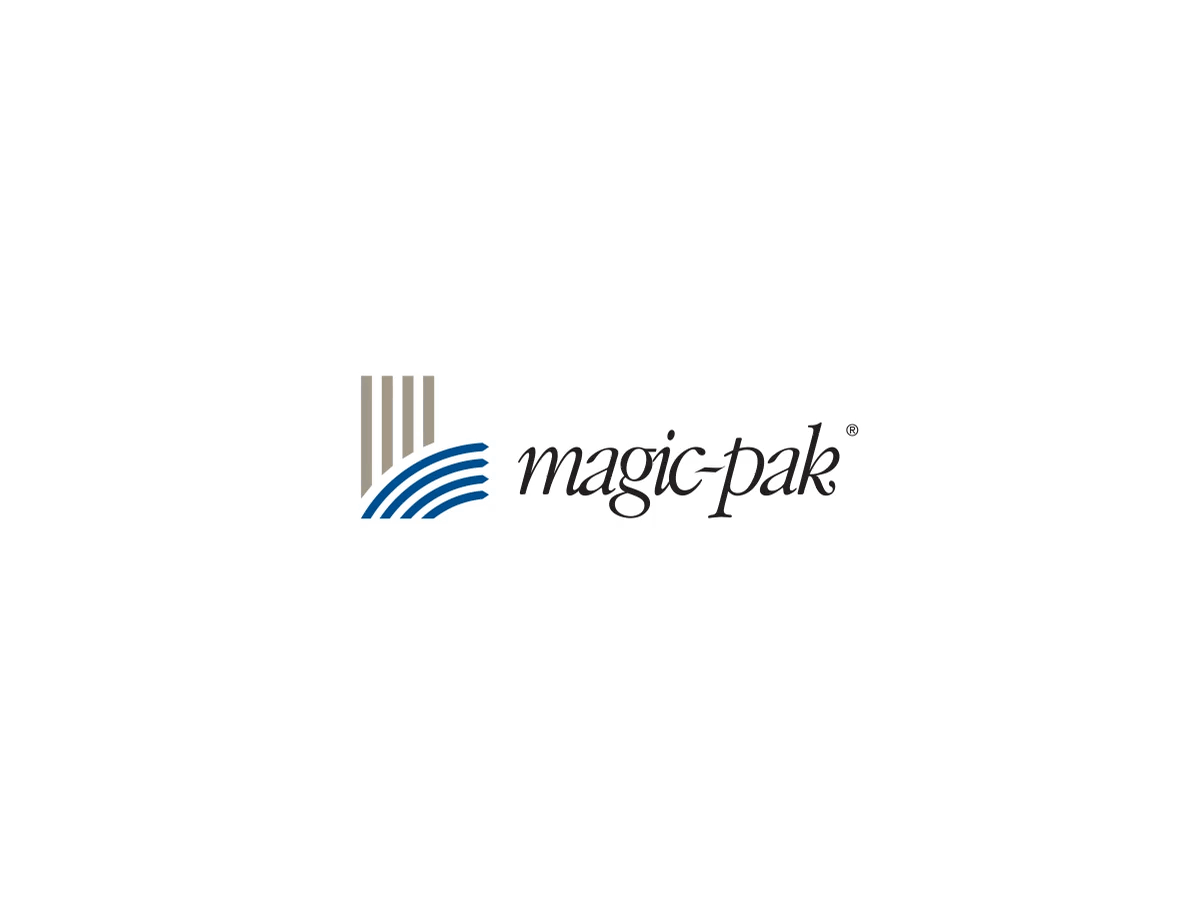 owning a bold new look
Forward-thinking. Innovative. Dynamic. With a simplified wordmark and a bold airflow symbol, this logo evolution better reflects the future of the brand and the dynamic, modern architectural designs that MagicPak systems can inspire.
One Choice. Greater Impact.
Brand Pillars
owning their expertise
When you're first to market, you get to have some swagger. That's why we recommended they go all-in on using the All-In-One branded term for their products, helping them own their category and solidify their leadership position.
unique positioning, tested and proven
Not only did the new messaging pass the internal taste test, it also went through independent validation with our target audience. The results? Well, see for yourself.
Ease of Understanding
Appeal
Likelihood to Consider
Believability
a winning story: optimize every step of the building lifecycle
Architects want creative freedom. Developers want a faster time to occupancy. Owners want design solutions that maximize rental value and minimize maintenance. Residents want more amenities and quiet, comfortable living space. We built a brand story that shows how MagicPak is one simple choice that eliminates traditional constraints to help everyone get what they want.
from informational to aspirational
MagicPak allows developers to open up more outdoor social and recreation areas in their buildings. We brought in more lifestyle and aspirational designs to their photography approach to create an emotional connection that goes beyond the product.
Interrupt always brings great insight and value and challenges our assumptions in constructive ways that lead us to be better.

Director of Marketing, Allied Air
ready to be uncomfortable?
If you're ready to push beyond the status quo, we're ready to get to work.